As I have mentioned before, I feel every blogger should help small shops get their name out there and noticed. A close friend of mine runs an awesome Etsy shop and I really wanted to introduce you guys to it! The Etsy shop called The Knotted Trunk makes awesome household items out of reclaimed wood.
My apartment is basically a mash-up of things that were handed down to me, things I found at savers, things I found at yard sales and then random new items I bought out of need. Nothing really matches or goes with a theme. But the one thing that really resonates with everything in my home (and my life) is that it is unique. That is the main reason I love this shop. Each item is unique and has it's own rustic charm.
The item I am most interested in buying is the bottle opener. When my bf relaxes at night he likes to pop a cold beer. The down side to this is bottle caps tend to litter my floor. And with a dog in the house anything small like that can be super dangerous! This bottle opener catches the caps in a cute mason jar! This is useful and adorable!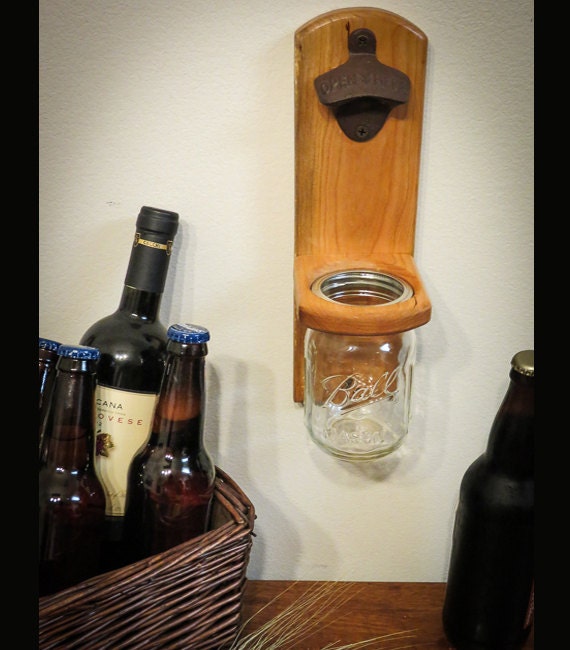 The picture above was taken from their etsy shop! How adorable is that?!
There are many other items that I would absolutely love to get my hands on!
So bloggers it is your turn! Go ahead and browse the shop and let me know what items you are dying to have in the comments below.
Happy Monday!